---
EXPORT EXCELLENCE AWARDS
It gives us great pleasure in sharing with you our outstanding performance in the field of Export of chess sets from India.
Your vendor ADITYA CHOPRA has been conferred with THREE EXPORT EXCELLENCE AWARDS By Sports Goods Export Promotion Council(2003-2004)- Export Promotion Council for Handicrafts ,New Delhi and Bhartiya Nirman Ratan Award By All India Business Development Association
All this has been possible with your support and patronage We thank you whole heartedly for your co-operation and faith in our organisation. It will be our endeavour to serve you with more vigour and zeal and enthusiasm in the years to come.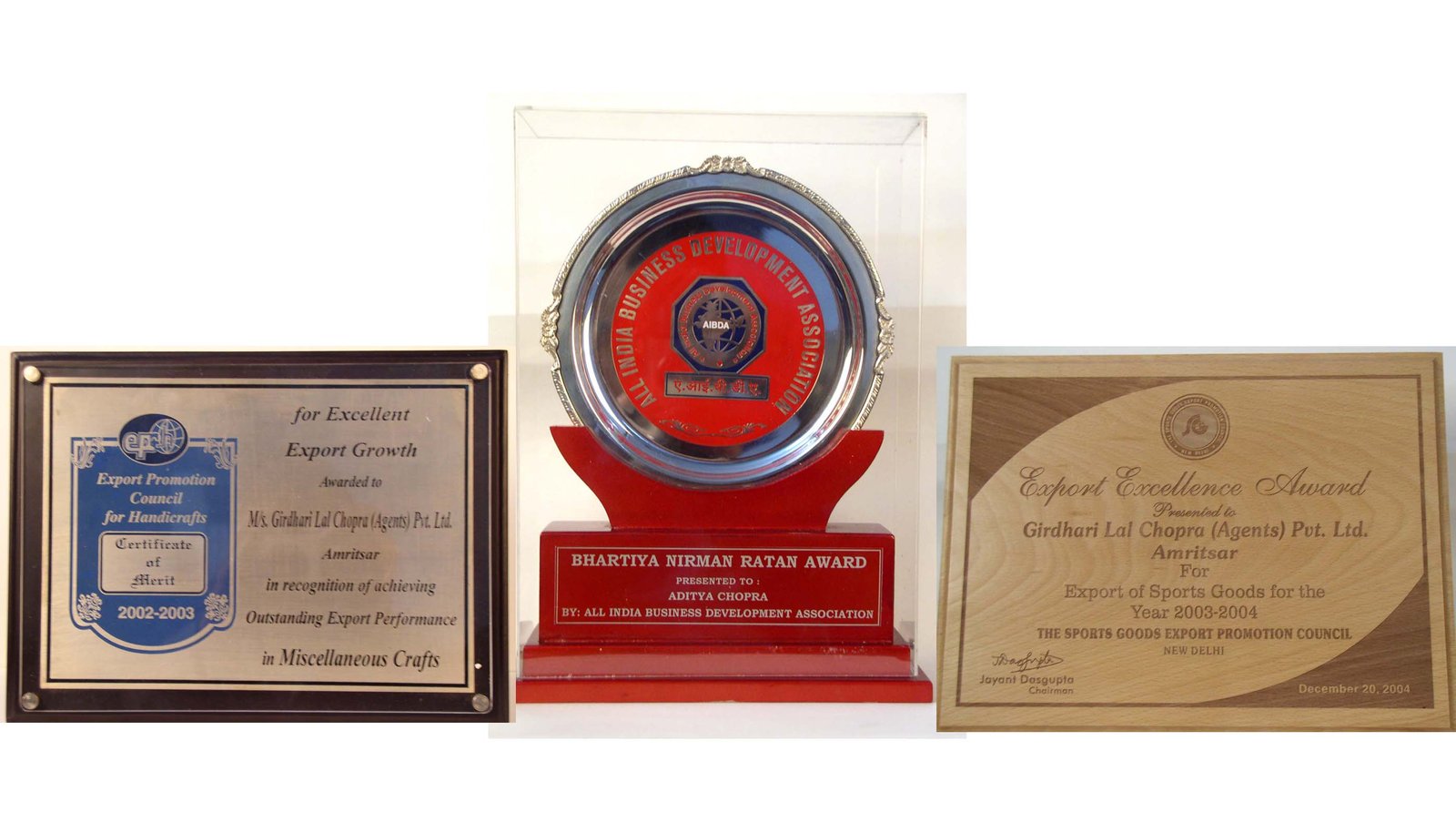 FULL RANGE OF CHESSMEN SETS ,CHESS BOARDS ,FANCY CHESS BOXES & TRAVEL MAGNETIC CHESS SETS BACKGAMMON SETS,CARD BOXES CRIBBAGE & SOLITAIRES ON
DISPLAY AT OUR BOOTH NO: A44 HALL 11.1 AT

56TH INTERNATIONAL SPIELWARENMESSE 2005 NURENBURG

10TH FEB 05 TO 15TH FEB 05